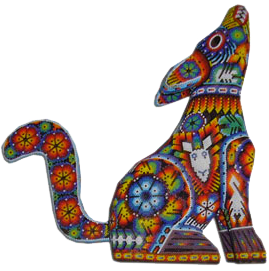 Home
Come to Guadalajara, Mexico for the next big event of the anaerobic community: the 12th World Congress on Anaerobic Digestion (AD12) to be held from October 31st to November 4th, 2010. The overall aim of AD12 is to explore the advances, frontiers and applications of anaerobic digestion for a more sustainable planet. The theme of the conference is "Anaerobic Digestion: Water and Energy for the World". Consequently, this and other relevant issues will be addressed to promote experience exchange and international cooperation.
We are expecting more than 700 delegates to AD-12, due to the traditional high scientific and technical level of the congress, but also to tourist attractions that Jalisco and Mexico has to offer. Guadalajara, capital of Jalisco state, is the second biggest city of the country and also the cradle of Tequila and Mariachi, two symbols of Mexico. The country offers a variety of cultural expressions such as colonial cities, renowned folk handicrafts, plenty of natural beauties, beaches, mountains, deserts, jungles, a diversity of cuisine styles and, most importantly, the warmth and welcoming characteristics of its people. Additionally, some tequila factories have installed anaerobic treatment plants, so the visit to the town of Tequila will be a most attractive technical-tourist visit, just 30 km from Guadalajara.
The congress will take place in Fiesta Americana hotel, a venue with plenty space for the sessions, comfortable and very well located, offering accessible rates for attendees.
AD12 is the ideal forum to present recent advances in the area, either research results or new technologies, considering the global and multidisciplinary audience that will attend. World-renowned specialists, as well as representatives from the public and private sectors will be present. Additionally, a commercial exhibition, where companies can show their latest products, will also take place during the congress.
The technical programme will integrate invited plenary presentations by recognized specialists on relevant topics, platform presentations, as well as poster sessions, workshops and panel discussions. Technical visits will take place on Friday November 5th.